Zack Giambetti is a junior at Port Charles High School and the rhythm guitarist in the band The Young and Reckless. Zack's dad works for Sonny Corinthos so due to that, he is skilled in Kung Fu and self-defense techniques in case of emergencies as his father would say. Zack lost his mom at a young age so he watched out mostly for his little sister Ciara with the help of Aunt Diane Miller and uncle Max Giambetti. at age eleven, Zack taught himself how to play the guitar, and during his sophomore year, he decided to audition for The Young and Reckless who's frontwomen Madi Morgan worked with his dad. Zack got in the band fast. Even though he knew Madi before auditioning, the pair weren't close and pretty much acquaintances. Zack spends his time studying and playing music. He is family oriented and since his dad's job is kind of dangerous and he works a lot and now that he is older, its usually just him and his sister around the house and now that the band is recording in New York City, its usually just Ciara around. Zack is currently the only one is the band that is single and it sometimes bothers him because Spike would be out with Madi and now Madi is off with Andy, Evan off with Rory and Mason off with Ember and that leaves him as a third wheel. Zack is known to not only watch out for family and friends, but others as well, that is how he came in contact with Jasey McBain. Zack is portrayed by Canadian actor Jake Epstein
Early Life
Not much is known about Zack's early life other than his mother is not in the picture and is close to younger sister Ciara since their dad works a lot as a bodyguard for Sonny Corinthos until his death, and then Michael Corinthos. He occasionally met The Corinthos and Morgan sisters but never spent a lot of time with them.
In The Series
Season 7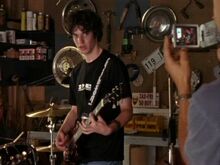 7.05 Don't Let Me Down Zack makes his first appearance in the series when he decides to audition for the Young and Reckless when they are looking to add a rhythm guitar. He knows Madi from their parents work but really impresses the band with his audition being him playing Metallica's "Master of Puppets." He is happy to join when Madi, Evan, Spike and Mason offer him the spot. He immediately starts learning their original songs.
7.12 Thanks For The Memories Zack attends band rehearsal and is happy with his progress in knowing their original work and how well he sounds with them. He is excited at the idea of playing shows in Whistler over the summer and thanks Madi for including him in it.
7.18 The Good Left Undone Zack attends his bandmate's Spike, Madi and Evan's graduation.
7.19 All I Want Is Everything Zack continues to work with the band on music and at rehearsal. He continues to be happy with their progress.
Season 8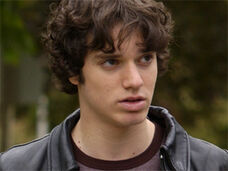 8.05 Somewhere I Belong Zack arrives with his stuff at Spike's place where the band is loading up the van. He gives Madi his paperwork that she puts with the rest. He continues to help the band get packed and after Madi leaves to talk with Gabbi, he continues to get the gear ready. When the band departs, he is ready to go.
8.06 How To Save A Life The group arrives in Whistler and get to the room. Zack volunteers to take the pull out couch because everyone else is coupled up. He settles in when Madi and Spike go out to look around the town. He is confused when Madison shows up for Ember but decides to stay out of it.
8.07 Something New The group go out to get a feel for the area. Madi and Rory break away to get some grocery shopping done. The rest of the group go to Starbucks and meet the other band that is playing, Yesterday's Tomorrow.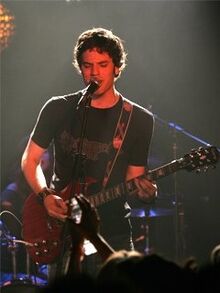 8.08 When Did Things Get So Crazy The band gets ready to play their first show and put together their set list, which includes Make Me Wanna Die, Miss Nothing, Since You're Gone, Just Tonight, You and Zombie. Zack agrees that they should change the lyrics in Miss Nothing from "miss cunt-strewed" to "miss confused" since this is supposed to be family friendly.
8.12 You and Me, Can't You See Zack is seen in the hotel sleeping on the couch because the pull out bed hurt his back
8.14 Because Of You Zack notices things with Rory and Evan seem a tad off but doesn't say anything.
8.15 Call Me When You're Sober Zack is seen in the hotel room sleeping again.
8.16 That's What You Get The band is preparing the play their last show and head back to the U.S when he gets a call from his sister Ciara saying that she needs him home right away. Madi tells him to go, she can take over on rhythm guitar. Zack apologizes to the group and packs up his stuff. He takes a cab to the bus station before getting on a bus to head to the Vancouver Airport and catching a flight back to New York.
8.17 Let It Die Zack arrives home to see his sister Ciara pacing the living room. He asks her what's going on and she tells him she thinks she is pregnant. Zack is shocked because Ciara is only 14. He asks what happened and she confides in him that her boyfriend pressured her saying no one goes to high school a virgin. Zack is furious at Josh and asks where he is and Ciara tells him that she told him what she thought and he bailed. Zack asks her if she took a test and Ciara tells him she hasn't yet. Zack goes out and buys three tests at a pharmacy across town and gives them to Ciara, telling her that no matter what, she is his sister and he will support her. Ciara takes the three tests and they all come back negative to both her and Zack's relief. He then tells her to please look at this as a life lesson, she is way too young to be having sex, and if he ever sees Josh, he will punch him in the face. Ciara thanks Zack for being there.
Season 9
9.02 I'm Going Mobile Spike stops by Zack's place and tells him about the meeting that Madi is setting up. Zack is ecstatic and tells Spike he can't wait. Just text him the details. That night he talks to Milo about the possible record deal. Milo tells him that he can call the school and figure out a plan for his school work since he isn't dropping out.
9.03 I've Become So Numb Evan, Madi, Spike, Zack, and Mason go to NYC to meet Dom at Phantom Records. A lawyer Diane recommended comes with. Dom presents them with a contract and the lawyer reads it over and explains to the group what it is offering. The group agree that this is what they want and sign it and agree to meet Dom the next day to get a feel for what they are going to do. Madi and Spike then discuss moving New York City to record and agree they should. Zack explains he talked to his dad the night before and can attend school Monday and Friday to get assignments and be in NYC to record the other days. Mason agrees with Zack's idea since he is still in school also. Evan tells them that he will move later on, but Rory is going to be dealing with her sister's death for a while so he is gonna have Port Charles be his home base.
9.05 Prepare Your Weapon Zack tells Ciara it's time for school and that they want to get there on time they need to leave. Ciara tells him she is worried about running into Josh and Zack tells her not to worry about him and just try to have fun. Zack shows her where to get the schedule before going to meet up with Mason.
9.06 Savior The band arrives at the studio for their first day of recording and decide on the tracklist for their album, Make Me Wanna Die, Since You're Gone, Miss Nothing, All I Wanted, Perfect, Zombie, You, Just Tonight and Light Me Up. Dom says he wants to record Make Me Wanna Die first so they can push that for a single and see the reception before they work on anything else. The band agrees and Mason starts recording the drum parts
9.08 Make It Stop (Let This End)
Zack is woken up by Ciara and realizes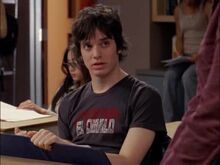 that he passed out doing homework. He quickly gets ready for school and takes Ciara. Zack misses the Rise Against concert to work on an essay. When returning to school, Zack accidently turns in his History essay on the downfall of the Roman Empire to his English teacher. She tells him that she will give him full credit because it's well written and she enjoyed reading it, but to turn stuff into the right classes from now on. At lunch he talks to Mason and it turns out he got two due dates wrong and turned in the wrong one. That night he is at home working on homework and Ciara asks him if everything is fine. Zack tells her things are great but she points out that he is writing his essay in Italian, not English. Zack sighs and just tells her that he is stressed from school and recording.
9.11 Things Will Never Be The Same
 the band is told that Make Me Wanna Die is mixed and ready to listen to. The group sit down and listen and are shocked when they hear it. There is a drum machine instead of Mason (very confusing since he was even in the studio tracking drums for it), Madi's voice is somewhat autotuned and there are electronic elements. When it ends, he gives them time to discuss the final product. They are all furious at what the just listened to and Madi tries to wrap her head around what happened. Spike is the first to speak saying he refuses to have his name connected to that. Mason, Evan and Zack agree. Madi is still speechless and has no idea what to think and says maybe they should talk to Dom again about this. Spike is furious Madi is even thinking about it and tells her that if this is what they've come to, he quits.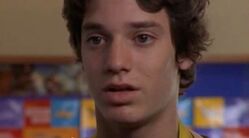 9.12 You're The Reason
Zack, Mason and Evan listen to Madi talking to Dom about their music. He insists that what he produced is what is hot and will get them listen. The three hear Madi quit the band also if this is what he is doing and Dom tells him that their band is no longer signed. Zack returns home and when Ciara asks about his day, he tells her what happened.
9.17 Boulevard of Broken Dreams Zack gets a call from Madi to meet up with her and the rest of the guys. Evan shows up with the rest of the guys, Madi tells them that she knows they are extremely disappointed with everything that happened and she understands, but she just talked to tell them that Damon Richards of Lava is interested and wants to give them the resources to produce an album their way and record it with their vision and she want to discuss it and give it a chance. Mason, Evan and Zack are ecstatic and agree they need to try. Spike tells Madi he isn't interested. Madi is confused on what Spike is talking about. Evan, Mason and Zack give the three some space and leave the room. They see Spike storm out and look inside to see Madi crying.
Season 10
10.04 View From Heaven Madi, Zack, Evan and Mason meet with Damon Richards of Lava Records with an attorney and explains the contract to the group. There may be a few creative differences with Damon approving of all songs to go on the record, but they mostly have control of the music they want to make. The band signs on and then discuss whether Zack should stay rhythm guitar or get a new rhythm guitarist and move Zack to lead. They also discuss the tracklist which will include Make Me Wanna Die, Just Tonight, Miss Nothing, Zombie, Light Me Up, All I Wanted and Since You're Gone but he wants a few more to be written for the album.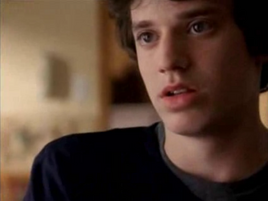 10.06 The Crow and the Butterfly It is decided that Zack will take over as lead guitar. The band arrives at the studio to get things started and Madi is shocked to see Andy Biersack of glam rock group Black Veil Brides there. Damon then explains that Andy will be helping out with the record which may include backing vocals or song writing. Mason is excited, especially since he is a fan of the Black Veil Brides and even met Ember at one of their concerts. Andy introduces himself to the band and lets them know he isn't there to take over, he has heard their demos and agrees that they have a lot of talent and wants to help them produce a great record.
10.07 Let Love Bleed Red Zack is at school with Mason when they get a mass text about a new Raw. Real. story. He checks it seeing it is a story about Ciara. He tells Mason he will see him later. He tries to call Ciara and it goes to voicemail, he calls again and Jasey answers it. She tells him what room they are in and Zack arrives to get Ciara. He thanks Jasey and Jordan and takes Ciara home. When they get home, he asks Ciara who she told. Ciara tells him just him, Josh and Jasey. Zack asks if she can trust Jasey and Ciara tells him Jasey wouldn't say anything. Ciara starts worrying what would happen if their dad found out. Zack assures her he won't. He doesn't have social media or do technology and would only find out if someone told him, which is unlikely.
10.09 My Songs Know What You Did In The Dark Ali arrives at the studio in the afternoon. Madi is shocked to see her but Ali tells her that Spike told her she needed to give her this box of her old stuff to her and the envelope ASAP. She didn't know which envelope, so she brought the whole box. She then tells Madi she isn't a mail person and the next time they need to give each other something, use the mail like a normal person or deliver it herself. Madi is confused but takes the box and Ali leaves. She opens it up and finds the envelope Ali was referring to and opens it, causing her to curse. Zack, Evan and Mason ask what it is and Madi explains that Spike is claiming they are stealing intellectual property by recording some of the songs he co-wrote. Damon asks which ones and Madi tells him that he is claiming Make Me Wanna Die, Miss Nothing, Light Me Up and You. Damon also curses, angry at the situation and assigns Madi to work with Andy on writing an acoustic song ASAP.
10.13 Hard To Find Zack realizes he is unable to learn the guitar part for Since You're Gone. He asks Evan to teach him but Evan is unable to, since Zack learned to play by ear and Evan is a terrible teacher. Madi arrives and asks what they are doing and Zack explains the problem. After showing Damon the new song Madi and Andy wrote, the pair are told to go to Port Charles and get the song writes back from Spike. Zack also tells Madi to swallow her pride and see if he will teach him the guitar part.
10.15 Imperfections Spike successfully teaches Zack the guitar part for Since You're Gone.
10.17 Where The Lines Overlap Zack records parts of Zombie.
Season 11
11.02 Light Me Up The band finish recording the album and are extremely excited, especially that it's actually them when they listen to it. They debate the first single and music video. It's between Zombie, Miss Nothing and Make Me Wanna Die. Andy says that their first single is what is going to be introducing them to the music world and will be the song that most people think of when they think of the band. The group decides on Make Me Wanna Die and discuss ideas for the music video.
11.05 ...And Then She Bled Zack shows up with Mason and Evan and get prepared to film their first music video. Mason is excited and when Evan asks how he is doing since his break up with Ember, Mason tells him he is doing better. Andy also talks to them about how excited they are and thank him for helping with the record.
11.07 Bang The Doldrums The band goes to a meeting with Lava. Damon tells them that their single dropped last night and will play today on Sirius XM along with other rock stations, so far all the feedback they have gotten is great. They also have a release date for the album, two weeks from that day and they should all go celebrate and take advantage of the time they will be nobodies. Zack and the rest of the guys head back to Port Charles for some time with their families for a few days and Madi decides to stay in the city. 
11.10 Stand Amid The Roar Make Me Wanna Die has broken the top ten on modern rock stations and the music video has almost 50,000 views. The band is ecstatic at how things are going and can't wait to tour in the fall with Black Veil Brides. Zack goes to the album drop party with the rest of the guys. When Evan breaks away to hang out with Rory. Ciara arrives soon and congratulates Zack and the rest of the band. Ciara apologizes to Zack that their dad couldn't make it but Zack tells her it's fine, he talked to Milo earlier. Zack sticks with Mason and Ciara during the party. When Spike arrives, Zack goes up and shakes his hand as he congratulates him and the rest of the guys.
11.13 Let's Cheers To This Zack is at his place playing video games with Mason when Ciara comes home looking distraught. He asks if she is okay and Ciara tells him she needs to talk to him about something. Mason excuses himself and heads home. Ciara then asks Zack what it means when someone cuts themself. Zack is shocked by Ciara's question but does his best to answer. He has Ciara sit down next to him and tells her that he remembers learning about this in health class. Some people are in a lot of emotional pain so they cause themselves physical pain, sometimes it's the only pain they can control and it is a complex issue and everyone is different but a lot of the time it has to do with mental health issues. He then asks Ciara why she is asking and Ciara tells him she saw someone with scars on their arms.
11.16 Space Enough To Grow Zack gives Ciara a couple of CD's signed by the band and tells her to give them out to friends and help get the word out about them. Ciara agrees.
Season 12
12.03 Here's To Never Growing Up Zack is at home when he gets a call from a frantic Ciara saying that he needs to pick up her and a passed out Jasey at Courtney Hunter's house party. Zack arrives and is furious that Ciara went to the party, let alone drank. Ciara explains that had Pepsi, someone must have coated the inside of the cup. Ciara then helps Zack get Jasey to the car and asks Zack what happens when you mix Rohypnol and anti depressants. Zack asks what Jasey is on and Ciara tells him she mentioned Lexapro and Welbutrin earlier. As they drive off, Zack tells Ciara they have to get her to the ER but Ciara tells him that if they take her to the ER her parents will be called and they are hard enough on her as it is and if they find out, they will care less about the fact someone tried to roofie her, but the fact she was there in the first place and blame her. Zack explains she may need her stomach pumped or if anything, purge and sleep it off. Ciara begs him to do that at their house and Zack drives them home. Ciara helps him get Jasey inside and purge the contents of her stomach in the toilet. Once their is nothing left, the pair checks her pulse and heart rate which is normal before taking her to Ciara's room and putting her to bed. Zack then talks to Ciara about parties and Ciara tells him not to worry, they won't even having fun before she started passing out so they won't go back to one of these. The next day, Jasey wakes up confused and Zack explains to her what happened the night before. Jasey apologizes but Zack tells her it's fine, but if she goes to parties, drink straight from the can, not a cup. Jasey tells him not to worry, she won't be doing that.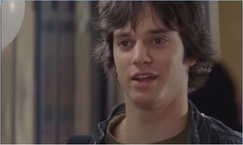 12.04 Life Goes On Zack returns to school with Mason for their senior year. They are happy to have one semester there before finishing up online while going on tour. They also notice they are getting more attention from others. The pair go throughout their day normally and mostly talk music.
12.06 The Young and Hopeless Zack is at home when he hears knocking on the door. Zack is shocked to see Jasey in her state. She asks for Ciara and Zack tells her that their dad had the day off of work and took Ciara to the movies right after school. Jasey turns to leave but Zack grabs her arm and tells her she is sobbing and isn't in the right state to go out. He invites her inside and says she can wait for Ciara. Jasey agrees and comes inside. Zack gets her some water and asks if she wants to talk about it, he may not be Ciara but he is a good listener. Jasey calms herself and tells him what happened and the argument she had with Natalie and what Gabe told her. Zack is shocked and Jasey tells him she knows she should be used to it by now but it's still sad that Natalie believes Gabe over her.
12.10 A Hundred Sleepless Nights Zack is at home when there is knocking on the door, Zack tells Ciara to answer it. When she takes too long he goes to the front door and sees a crying Jasey. Jasey asks if she can crash here for the night and Zack tells her she can but only for the night. Jasey thanks him and goes to Ciara's room with her. 
12.11 The Carpal Tunnel of Love Zack leaves for band rehearsal and meets up with the band in NYC. The band starts rehearsing for tour and perfecting their set list. Zack and Madi discuss whether or not they should do a cover. Zack thinks it would be a good idea and recommends "Wonderwall." Mason jumps in and says that is the most stereotypical song to cover, every "bro with a guitar" plays it. He recommends Fiona Apple's "Criminal" or Audioslave's "Like a Stone" and if they do Oasis, have it be "Supersonic." Evan seconds "Supersonic" since it's a cover they have played multiple times in rehearsal and won't be hard to perform live, the others they don't know very well. Madi agrees with Evan and they add Oasis' "Supersonic" to their setlist.
12.12 The Downfall of Us All Zack returns home and notices Jasey's shoes are by the front door. Ciara plays cool and asks how band rehearsal was. Zack tells her it went well but asks where Jasey is. Ciara denies it but Zack searches Ciara's room and finds Jasey in the closet. He tells her he empathizes with what she is going through but he has to call her dad and let her know she is there. Ciara tries to argue with Zack but Zack tells her that their father works for the Corinthos Organization and since he owns the house and is the adult in the situation despite not always being around, due to New York State law, he could get in trouble. Zack apologizes and tells Jasey that he is really sorry, but he is going to go talk to her dad, maybe see if she can stay another night but he has to tell them where she is. Zack then shows up at the police station and sees John McBain talking with Liam. He asks if he can talk to him and tells him it is about Jasey. John is ready to listen and Zack explains that she didn't drink and that Ciara called him saying Jasey was drugged. She never put her drink down so someone must have coated the cup or something. He explains that he took her home and helped purge her stomach to make sure whatever she was given didn't mess with her anti-depressants. Zack then tells him that Jasey has just expressed wanting to be listened to and that she ran away because she fears going back to the psychiatric hospital. Liam tells her if she is cutting herself, she deserves to go back. Zack tells him that Jasey just expressed wanting some normality and feels like her parents don't accept her for who she is with how she dresses and her music and style. He then tells John he can go get Jasey but she agreed to return the next day and just wants one more night away. Zack then leaves and heads home.
12.15 And The Snakes Start To Sing After jasey's first therapy appointment she comes by Ciara's house and talks to her and Zack about it.
12.17 Idle Minds Mason comes over to Zack's place and the two have a video game marathon before the tour. Ciara later returns home and asks if she can join. They add a third player. Zack later rolls his eyes as he listens to the two discuss Blink-182.
12.20 Politics of Love Zack prepares for tour and shows up at the venue for their first show. Before they go on, Ciara and Jasey show up. Jasey wishes him luck before he goes on stage.
Season 13
13.03 I Am The Fire
13.08 In a Place of Solace
13.11 Diamonds Aren't Forever
13.13 Stained Glass Eyes and Colorful Tears
13.16 Stop Looking Start Seeing
13.17 Lightning In a Bottle
13.18 Tangled In The Great Escape
Trivia
Thinks Blink-182 is overrated
Quotes
"I'm Zack...this is um...this is Metallica's Master of Puppets." (First Line)